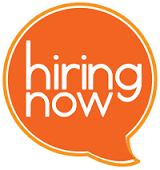 LandlordSolutions, Inc. is seeking energetic, professional outside sales representatives to join our dynamic team in helping generate new business and grow our existing business.
Qualifications
B2B sales experience with a clear understanding of the sales process.
Proven pipeline development and track record of meeting or exceeding sales goals and performance metrics.
Excellent written and oral communication and phone skills with ability to adapt within our diverse customer base.
Be able and comfortable in making 60+ outbound calls daily in an office environment.
Proficient in computer & typing skills with the ability to multi-task using different programs simultaneously.
Goal oriented
High level of integrity.
Math skills including ability to calculate discounts and mark-ups.
Able to problem solve and find solutions independently and know to ask for assistance when needed.
Background in employment screening or background investigation is a plus.
Responsibilities include:
Create and implement a strategy for lead qualification and prospecting.
Consultative selling approach to identify and develop business opportunities.
Be looked to as the expert in recommending product or alternatives.
Continuously increase sales and average order size by up-selling, cross selling, add on sales and offering promotional sale items.
Present price, credit, and terms in accordance with standard procedures.
Setup customer profiles, implement and follow through on action plans using our CRM.
Accurately process customer sales transaction such as quotes, sales orders and returns.
Provide accurate information regarding products and turn-around times.
Stay current with promotions and new product launches.
Identify trends in customer satisfaction and dissatisfaction.
Answering inbound calls.
Ability to develop and maintain relationships.
Visit customer sites for meetings, training and site compliance.
Research and find: RFPs, leads and other opportunities to market and sell products and services.
Computer Skills:
Proficient in Microsoft Office products, including Word, Outlook and Adobe
Education:
High School Diploma
BA Preferred
About us:
LandlordSolutions, Inc., is a leader in providing services and products to landlords, investors and property managers. We are now providing our background investigation services and products to local employers through our HireScreening division.  We offer an exciting career opportunity that balances responsibilities with rewards all in a fast paced, employee friendly atmosphere environment. LandlordSolutions, Inc. is a tobacco and drug-free workplace. All employment is contingent on successful completion of drug, background and credit screening. Company offers medical and dental after required wait period.
LandlordSolutions offers a competitive industry base salary plus commissions.
To apply submit your resume and cover letter with salary history via e-mail to jobs@landlordsolutionsinc.com. Please be sure to explain any experience or knowledge that you have in the rental housing industry.