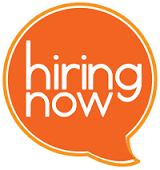 LandlordSolutions is committed to providing the best products and solutions to landlords and property managers throughout Western Washington. We offer a fun, fast-paced, motivating, professional work environment. We are a close knit team who has work together for more than ten years.
We have a great opportunity for a self-starter who is organized, creative, good at managing their time, willing and able to perform a wide variety of tasks, and is able to hit the ground running right away. The ideal candidate is motivated, enjoys working as part of a team while meeting individual goals, embraces challenge and takes ownership for the work they do.   To continue to grow and meet the needs of your clients, we need you. The duties would include (but are not limited to) the following:
KEY RESPONSIBILITIES:
Research prospective tenant criminal and civil background history using internet and subscription websites.
Ability to work in a fast paced environment while remaining highly productive
Meet deadlines in a high-pressure environment.
Accurate and timely document preparation is critical.
Ability to project professional, customer service oriented image of company in all dealings with clients, attorneys, vendors and co-workers.
Receive tenant's monthly rent and record in software program.
Work as a team player to ensure each client receives the best service possible.
THE RIGHT CANDIDATE WILL HAVE:
Ability to quickly learn new procedures and processes
Ability to work under pressure and maintain flexibility regarding work assignments
Ability to work effectively with co-workers, clients, and outside vendors
Must be professional, highly motivated, and detail oriented
Strong computer proficiency and comfortable learning new computer applications
Proficient in MS Word, Outlook and Adobe and internet search sites
Strong typing skills
Ability to communicate clearly and professionally with clients and co-workers
Strong written communication skills
Strong interpersonal skills
Demonstrated ability to work as part of a team
High level of ownership, accountability and initiative
Strong organizational and follow-through skills
Strong problem solving skills
Ability to positively and proactively handle customer concern and prioritize multiple task in a fast-paced environment
Ability to adapt to change in a growing, fast paced environment
How to Apply:
For immediate consideration, please reply with your resume along with a cover letter to jobs@landlordsolutionsinc.com.  Please be certain to explain your experience and/or knowledge of the property management industry in your cover letter.  We are a tobacco free (non-smoking) company. Must be able to pass a pre-employment background check (references, credit report, criminal and civil records).